2012 Road-trip up the NSW coast
Day 5 of 6
This journal entry highlights 'Day 5 of 6' of my road-trip with my good friend up the east coast of NSW back in 2012. We never been to Port Macquarie so it was a great opportunity to enjoy the sights. We stayed at T's Tennis Resorts which was a big motel with great sporting facilities and known for their tennis courts, where many local tournaments are held. But they also have swimming pools, a spa and newly installed putt-putt /miniature golf circuit. Overall, it was a very comfortable place to stay over the duration of 2 days. We cooked on the barbeque and prepared our own meals to save money and eat better.
First Light at Town Beach
We didn't get much sleep that night we were both very dazed when we woke up at 4AM to drive to Town Beach, Tim had even less sleep, apparently I was snoring and sleep-talking all night! –sorry mate! 
The night sky was a dark blue shade that faded into a light blue horizon, with the colourful wispy clouds ablaze with yellow and orange were it catches the first light of the sun, then fading off to a pink and purple. The beach was also reflecting these beautiful colours along the shore and in the sand.
Standing there in awe of such a sight, I couldn't wait to scout the beach for angles, this happened to be my 3rd photo of the morning when we were walking along the beach to a section with giant rock platforms. It was already my favourite image for the day.
 
Golden Dawn
We got to the rock platforms and the sun was shining through the gaps of the heavy clouds above the horizon creating an orange and golden sky. The waves there were turbulent and smashing up againt thes rocks. You can see the rocks being formed by the water over millions of years.
Shortly after we packed and went back to the resort to upload and review the images and eat a nice warm breaky. A late morning snooze was needed after that morning session so we could continue shooting latet and shoot the sunset at another location in Port Macquarie.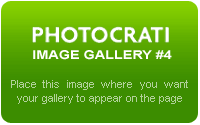 After Glow
We arrived at a different location moments before sunset, only to find that it was a disappointing view, so then we were frantically chasing the sun, driving west, in-land from the east coast of Port Macquarie, past the town, and into the flat farmland where we could pull over on the side of the road to capture this beautiful Australian sunset. As you can see, by the time we found an ideal location, the sun had set behind some mountains off to the distance, but this had cast a huge shadow in the sky. The spectrum of colours in the sky and the brooding cloud formation made an interesting kind of sunset photo to share.

Where is Port Macquarie?